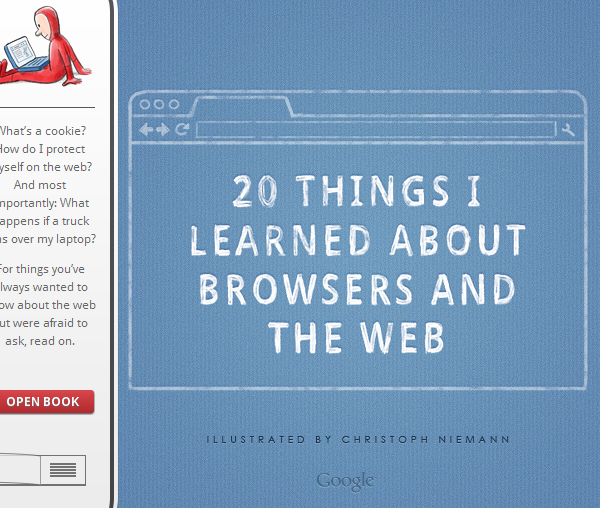 The Google Chrome Team wrote a small book about browsers and the web. It's a basic introduction to browsers and the modern web, well written and easily readable.
It's also designed and published using HTML5, no Flash needed. Thus, you should grab a modern browser like Chrome or Firefox and then enjoy the book in fullscreen. Really quite delightful.
Hope you liked it. If so, maybe share it, comment, or link. Many thanks.